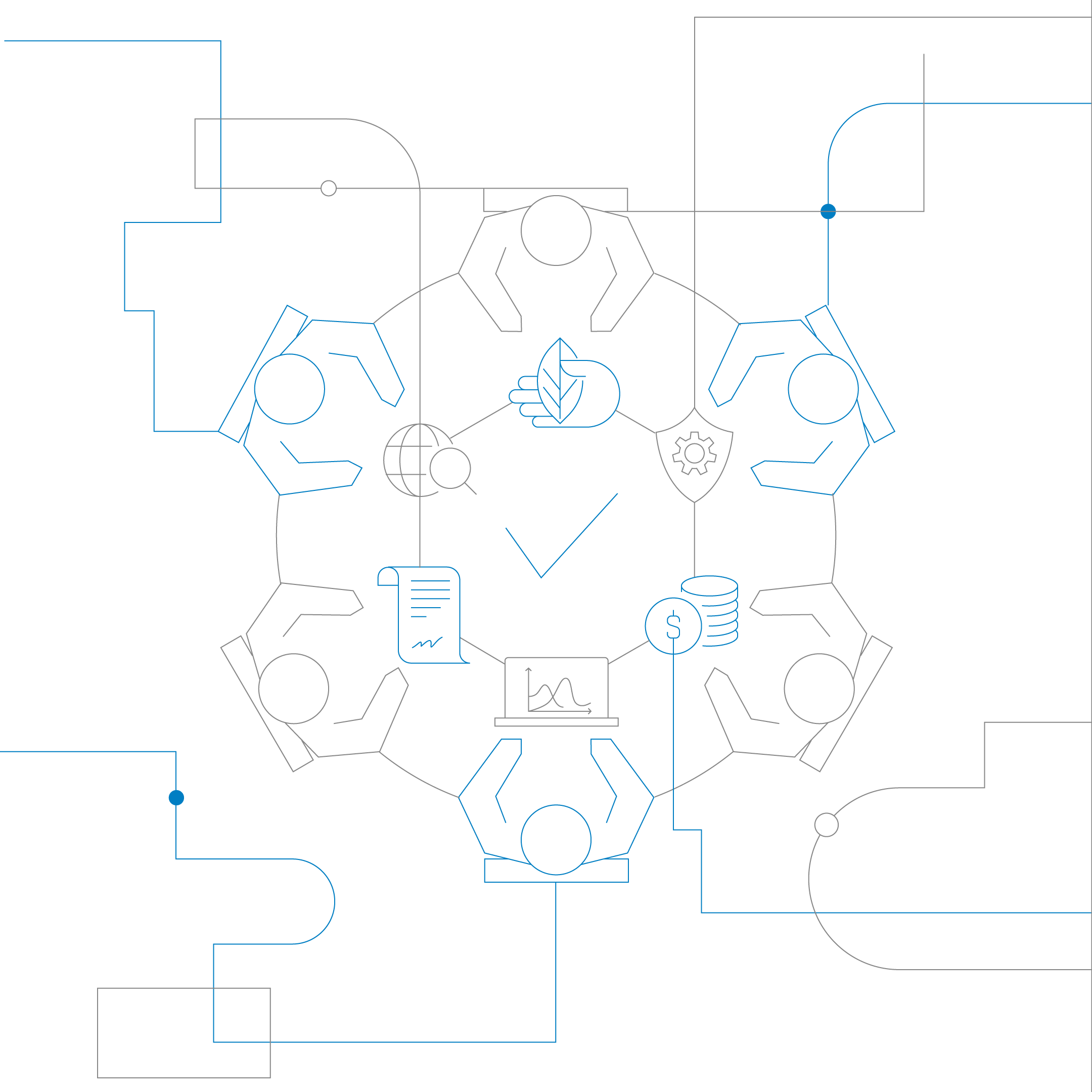 Governance
Holt maintains high standards of integrity and accountability and operates in a two-tier board structure.
In addition to the Director's function, a Supervisory Board was created in order to exercise oversight of Holt's business and the activities of personnel responsible for the day-to-day management of operations. The Supervisory board is composed of executive and non-executive members. The members include the Chairman, Holt's Statutory Director, Risk Management, Legal & Compliance, Treasury and Corporate Strategy heads.
In all of our activities, we endeavour to:
Take a well-measured risk, ensuring a sustainable return for all our stakeholders
Comply with applicable domestic and international laws and regulations, as well as our own high standards
Maintain a healthy and safe working environment based on integrity, equal opportunity and mutual respect
Avoid causing or contributing to adverse social and environmental impacts
Promote our principles amongst our business relationships and encourage them to apply comparable standards
Engage with stakeholders as appropriate in a clear, accurate and objective manner with respect to our business activities and responsibility performance
Leverage our experience and expertise to promote a more responsible commodities trading sector
Contribute to social and economic development within the communities we operate in
The Holt Global Group is committed to operating with the highest legal and ethical standards in all of its business activities across the globe. Compliance with laws and regulations, respect for ourselves and every person and institution we deal with, and behaviour that meets high standards for ethics are the pillars of Holt's culture. Our success as a company is based upon the observance of these standards by each one of our employees.
DIVERSITY AND INCLUSIVITY
We are building an inclusive culture where people are encouraged to succeed to the best of their ability. Holt's team is composed of individuals from very different backgrounds, with different perspectives and experiences. We pick out and nurture talent regardless of gender, sexual orientation, age, disability, ethnicity, religious beliefs and cultural background. Alternative perspectives are prerequisites for innovative thinking needed to succeed in our business. We stand for fair treatment, dignity at work and equal opportunity.
Holt opposes the crimes of money laundering and terrorist financing. Our Anti-Money Laundering Policy sets out Holt's approach to ensuring that we comply with all applicable laws and regulations to prevent money laundering and maintain a framework to identify and mitigate the risk that our products and services could be used for such purposes.
The global nature of our business and the cross-border nature of sanctions mean the transactions we engage in may be subject to sanctions imposed by multiple government authorities. Holt is committed to ensuring that neither it, nor its products or services, are used to facilitate, directly or indirectly, violations of applicable economic or trade sanctions.